Our Blog
May 24, 2018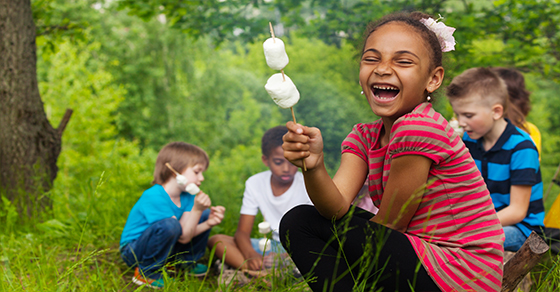 When school lets out, kids participate in a wide variety of summer activities. If one of the activities your child is involved with is day camp, you might be eligible for a tax credit!
Dollar-for-dollar...
March 2, 2018
If you moved for work-related reasons in 2017, you might be able to deduct some of the costs on your 2017 return — even if you don't itemize deductions. (Or, if your employer reimbursed you for moving expenses, that reimbursement might be...
February 26, 2018
Are you a high-income small-business owner who doesn't currently have a tax-advantaged retirement plan set up for yourself? A Simplified Employee Pension (SEP) may be just what you need, and now may be a great time to establish one. A SEP...
February 23, 2018
With bonus depreciation, a business can recover the costs of depreciable property more quickly by claiming additional first-year depreciation for qualified assets. The Tax Cuts and Jobs Act (TCJA), signed into law in December, enhances bonus...
February 21, 2018
Whether you had a child in college (or graduate school) last year or were a student yourself, you may be eligible for some valuable tax breaks on your 2017 return. One such break that had expired December 31, 2016, was just extended under the...
February 18, 2018
The ink on the Tax Cuts and Jobs Act (TCJA), which swept in a tidal wave of changes to federal tax rules, had been dry for only seven weeks before Congress passed more legislation that could affect many taxpayers. The Bipartisan Budget Act of...
January 23, 2018
The Tax Cuts and Jobs Act (TCJA), which was signed into law on December 22, contains a treasure trove of tax breaks for businesses. Overall, most companies and business owners will come out ahead under the new tax law, but there are a number of...
January 19, 2018
In the wake of passage of the Tax Cuts and Jobs Act (TCJA) late last year, the IRS has taken one of the first critical steps to institute the law's overhaul of the federal income tax regime. The IRS has released updated withholding tables...
January 15, 2018
The reconciled tax reform bill, commonly called the "Tax Cuts and Jobs Act" (TCJA), is the most sweeping federal tax legislation in more than three decades. While many of the new law's provisions affect businesses, it also...
December 27, 2017
If your business is buying new assets in 2018, you'll be able to benefit in several ways under the new tax reform law, commonly referred to as the "Tax Cuts and Jobs Act" (TCJA), which was signed into law by President Trump on...
December 20, 2017
On December 20, the House passed the reconciled tax reform bill, commonly called the "Tax Cuts and Jobs Act of 2017" (TCJA), which the Senate had passed the previous day. It's the most sweeping tax legislation since the Tax Reform Act of...
October 11, 2017
In recent months, many individuals have been victims of the hurricanes and tropical storms. The aftermath leaves us wondering how I can help those victims. One way is through leave-based donation programs.
Employers adopt leave-based donation programs for their employees to elect to forgo vacation, sick, or personal leave in exchange to have cash payments made to charitable...
August 28, 2017
It's that time of year again- school buses are running and kids are walking to and from school each day. These are good reminders of an often-overlooked tax planning tool that assists some local private schools. The item we are referring to is our local School Tuition Organization (STO) and contributions to it.