Our Blog
August 17, 2018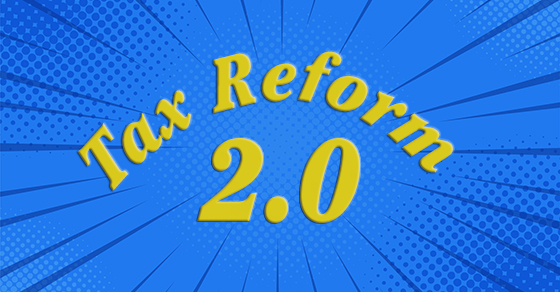 President Trump and Republican lawmakers currently are considering a second round of tax reform legislation as a follow-up to last year's Tax Cuts and Jobs Act (TCJA). As of this writing, there's been no actual bill drafted. However, House Ways and Means...
August 15, 2018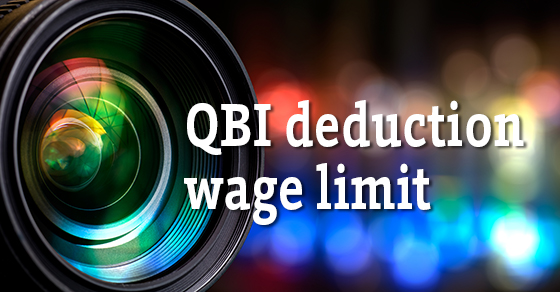 The Tax Cuts and Jobs Act (TCJA) provides a valuable new tax break to noncorporate owners of pass-through entities: a deduction for a portion of qualified business income (QBI). The deduction generally applies...
August 13, 2018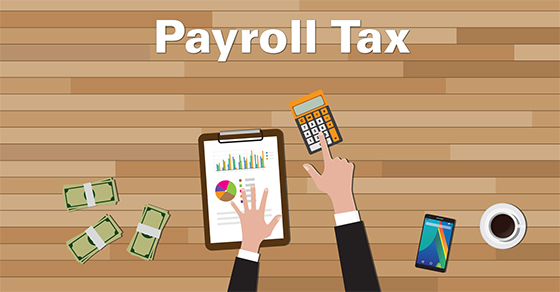 For small businesses, managing payroll can be one of the most arduous tasks. Adding to the burden earlier this year was adjusting income tax withholding based on the new tables issued by the IRS. (Those tables...
August 8, 2018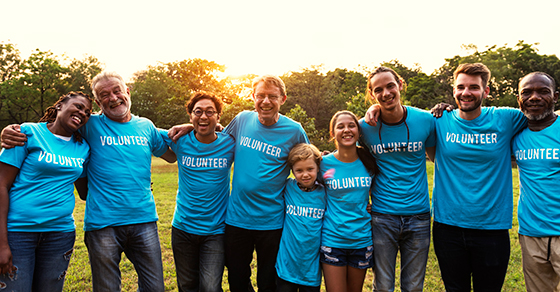 Because donations to charity of cash or property generally are tax deductible (if you itemize), it only seems logical that the donation of something even more valuable to you — your time — would...
August 6, 2018
"Going green" at home — whether it's your principal residence or a second home — can reduce your tax bill in addition to your energy bill, all while helping the environment, too....
August 3, 2018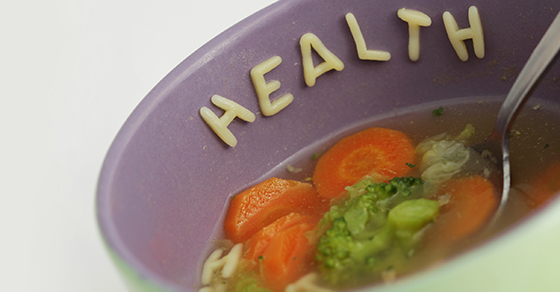 There continues to be much uncertainty about the Affordable Care Act and how such uncertainty will impact health care costs. So it's critical to leverage all tax-advantaged ways to fund these expenses,...
August 2, 2018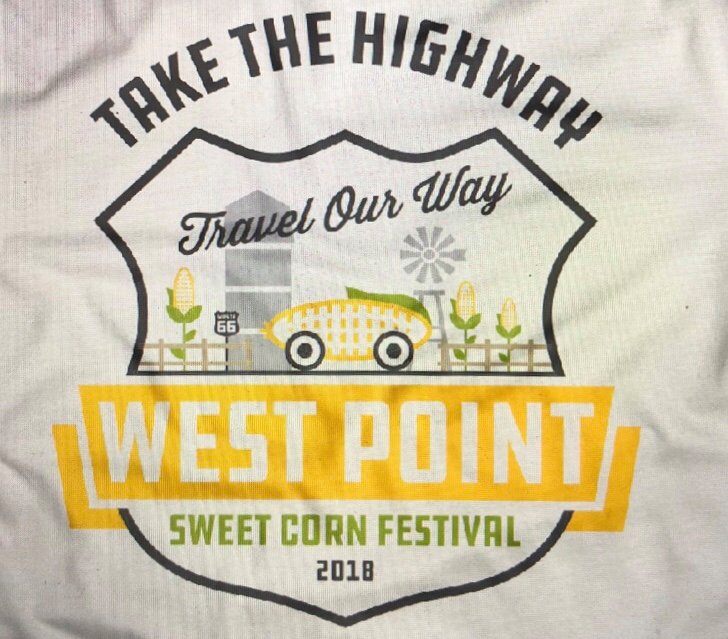 August 1, 2018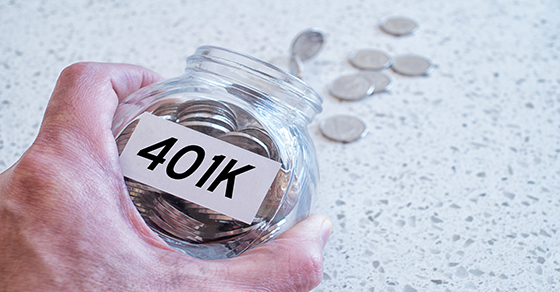 When you think about recent tax law changes and your business, you're probably thinking about the new 20% pass-through deduction for qualified business income or the enhancements to depreciation-related...
July 30, 2018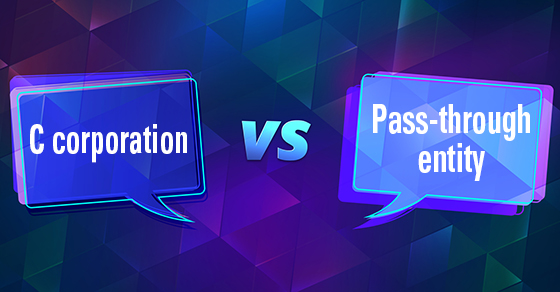 For tax years beginning in 2018 and beyond, the Tax Cuts and Jobs Act (TCJA) created a flat 21% federal income tax rate for C corporations. Under prior law, C corporations were taxed at rates as high as 35%....
July 25, 2018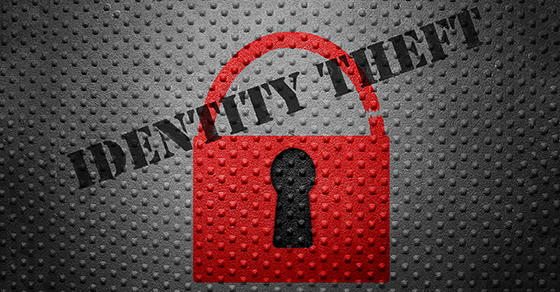 With the filing date for 2017 in the rearview mirror for most businesses and individuals, the last thing they probably want to think about is income taxes. Unfortunately, though, criminals who commit...
July 23, 2018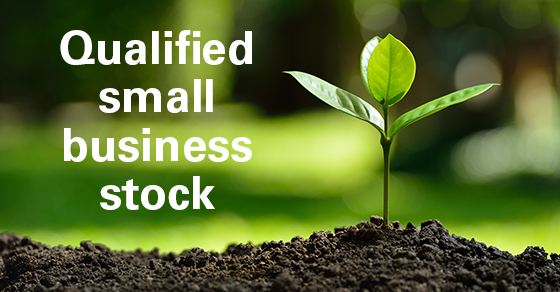 While the Tax Cuts and Jobs Act (TCJA) reduced most ordinary-income tax rates for individuals, it didn't change long-term capital gains rates. They remain at 0%, 15% and 20%.
The 0% rate generally...
July 20, 2018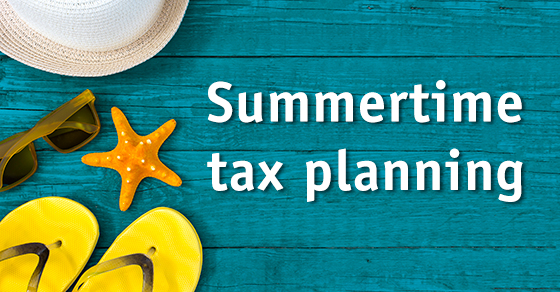 With its many changes to individual tax rates, brackets and breaks, the Tax Cuts and Jobs Act (TCJA) means taxpayers need to revisit their tax planning strategies. Certain strategies that were once...
July 18, 2018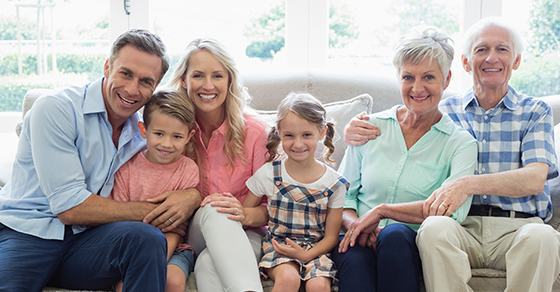 The massive changes the Tax Cuts and Jobs Act (TCJA) made to income taxes have garnered the most attention. But the new law also made major changes to gift and estate taxes. While the TCJA didn't repeal...
July 16, 2018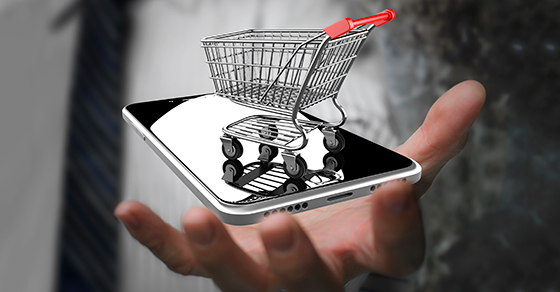 You've probably heard about the recent U.S. Supreme Court decision allowing state and local governments to impose sales taxes on more out-of-state online sales. The ruling in South Dakota v. Wayfair,...
July 11, 2018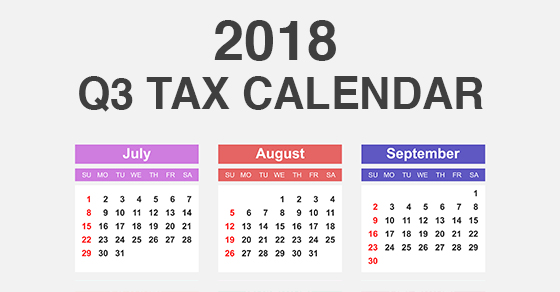 Here are some of the key tax-related deadlines affecting businesses and other employers during the third quarter of 2018. Keep in mind that this list isn't all-inclusive, so there may be additional...
July 9, 2018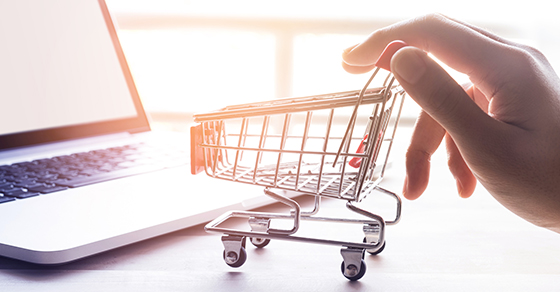 In a much-anticipated ruling that confounded the expectations of many court watchers, the U.S. Supreme Court has given state and local governments the green light to impose sales taxes on out-of-state online...
July 6, 2018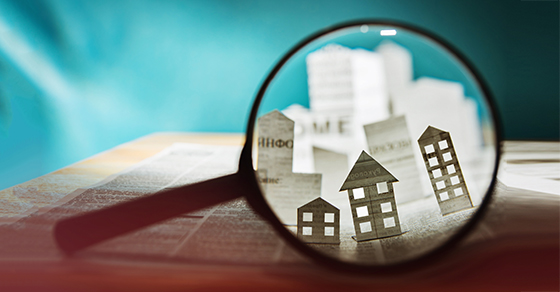 Normally when appreciated business assets such as real estate are sold, tax is owed on the appreciation. But there's a way to defer this tax: a Section 1031 "like kind" exchange. However, the...
July 2, 2018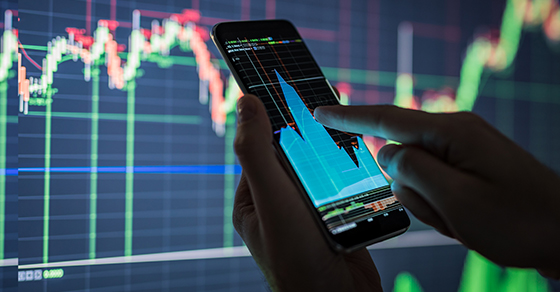 Today many employees receive stock-based compensation from their employer as part of their compensation and benefits package. The tax consequences of such compensation can be complex — subject to...
June 27, 2018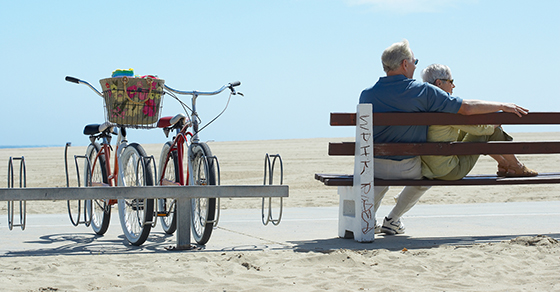 Many Americans relocate to another state when they retire. If you're thinking about such a move, state and local taxes should factor into your decision.
Income, property and sales...
June 25, 2018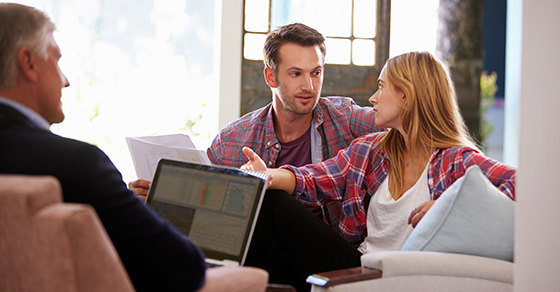 With the April 17 individual income tax filing deadline behind you (or with your 2017 tax return on the back burner if you filed for an extension), you may be hoping to not think about taxes for the next...
June 22, 2018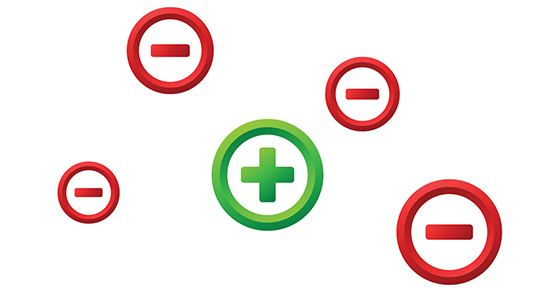 The Tax Cuts and Jobs Act (TCJA) includes many changes that affect tax breaks for employee benefits. Among the changes are four negatives and one positive that will impact not only employees but also the businesses...
June 20, 2018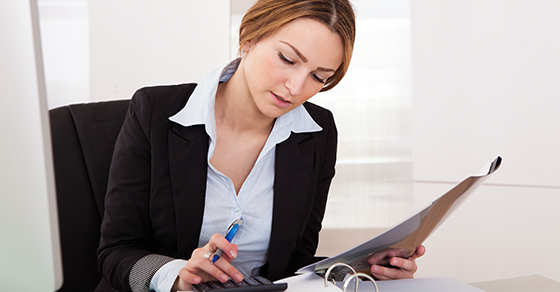 It's not uncommon for businesses to sometimes generate tax losses. But the losses that can be deducted are limited by tax law in some situations. The Tax Cuts and Jobs Act (TCJA) further restricts the...
June 18, 2018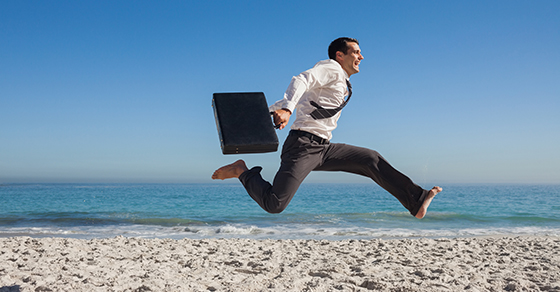 At this time of year, a summer vacation is on many people's minds. If you travel for business, combining a business trip with a vacation to offset some of the cost with a tax deduction can sound...
June 14, 2018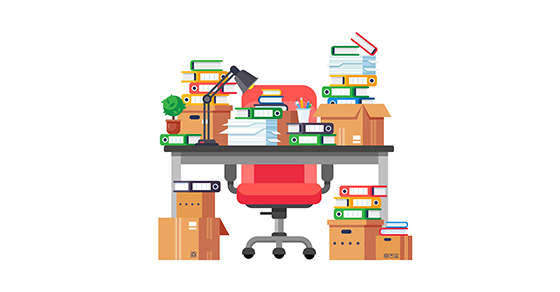 You may have breathed a sigh of relief after filing your 2017 income tax return (or requesting an extension). But if your office is strewn with reams of paper consisting of years' worth of tax returns,...
June 13, 2018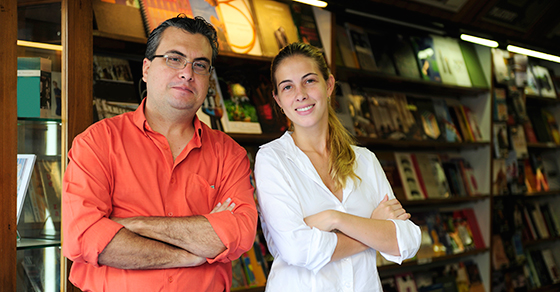 If you own a business and have a child in high school or college, hiring him or her for the summer can provide a multitude of benefits, including tax savings. And hiring can make more sense than ever due to...
June 11, 2018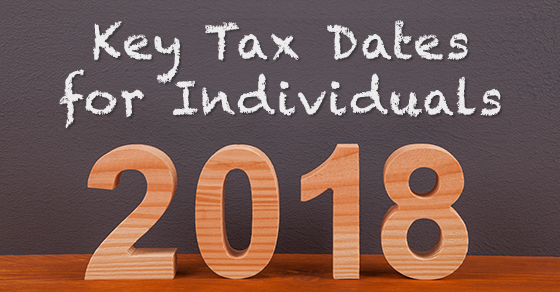 While April 15 (April 17 this year) is the main tax deadline on most individual taxpayers' minds, there are others through the rest of the year that you also need to be aware of. To help you make sure you...
June 7, 2018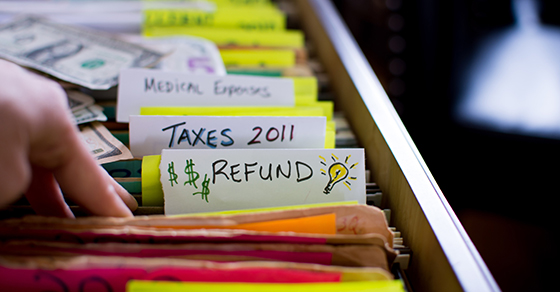 What 2017 tax records can you toss once you've filed your 2017 return? The answer is simple: none. You need to hold on to all of your 2017 tax records for now. But it's the perfect time to go...
June 5, 2018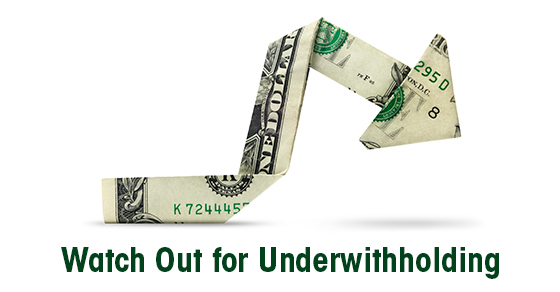 If you received a large refund after filing your 2017 income tax return, you're probably enjoying the influx of cash. But a large refund isn't all positive. It also means you were essentially giving...
May 31, 2018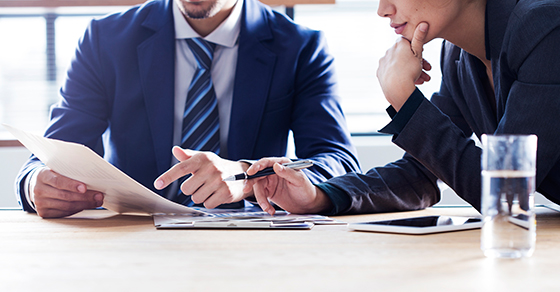 Now that small businesses and their owners have filed their 2017 income tax returns (or filed for an extension), it's a good time to review some of the provisions of the Tax Cuts and Jobs Act (TCJA) that...
May 29, 2018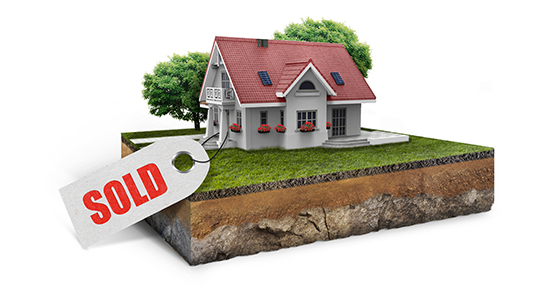 In many parts of the country, summer is peak season for selling a home. If you're planning to put your home on the market soon, you're probably thinking about things like how quickly...
May 24, 2018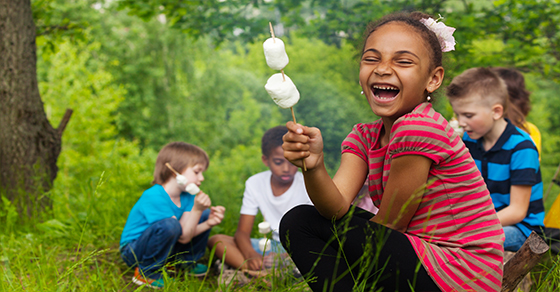 When school lets out, kids participate in a wide variety of summer activities. If one of the activities your child is involved with is day camp, you might be eligible for a tax credit!
Dollar-for-dollar...
March 2, 2018
If you moved for work-related reasons in 2017, you might be able to deduct some of the costs on your 2017 return — even if you don't itemize deductions. (Or, if your employer reimbursed you for moving expenses, that reimbursement might be...
February 26, 2018
Are you a high-income small-business owner who doesn't currently have a tax-advantaged retirement plan set up for yourself? A Simplified Employee Pension (SEP) may be just what you need, and now may be a great time to establish one. A SEP...
February 23, 2018
With bonus depreciation, a business can recover the costs of depreciable property more quickly by claiming additional first-year depreciation for qualified assets. The Tax Cuts and Jobs Act (TCJA), signed into law in December, enhances bonus...
February 21, 2018
Whether you had a child in college (or graduate school) last year or were a student yourself, you may be eligible for some valuable tax breaks on your 2017 return. One such break that had expired December 31, 2016, was just extended under the...
February 18, 2018
The ink on the Tax Cuts and Jobs Act (TCJA), which swept in a tidal wave of changes to federal tax rules, had been dry for only seven weeks before Congress passed more legislation that could affect many taxpayers. The Bipartisan Budget Act of...
January 23, 2018
The Tax Cuts and Jobs Act (TCJA), which was signed into law on December 22, contains a treasure trove of tax breaks for businesses. Overall, most companies and business owners will come out ahead under the new tax law, but there are a number of...
January 19, 2018
In the wake of passage of the Tax Cuts and Jobs Act (TCJA) late last year, the IRS has taken one of the first critical steps to institute the law's overhaul of the federal income tax regime. The IRS has released updated withholding tables...
January 15, 2018
The reconciled tax reform bill, commonly called the "Tax Cuts and Jobs Act" (TCJA), is the most sweeping federal tax legislation in more than three decades. While many of the new law's provisions affect businesses, it also...
December 27, 2017
If your business is buying new assets in 2018, you'll be able to benefit in several ways under the new tax reform law, commonly referred to as the "Tax Cuts and Jobs Act" (TCJA), which was signed into law by President Trump on...
December 20, 2017
On December 20, the House passed the reconciled tax reform bill, commonly called the "Tax Cuts and Jobs Act of 2017" (TCJA), which the Senate had passed the previous day. It's the most sweeping tax legislation since the Tax Reform Act of...
October 11, 2017
In recent months, many individuals have been victims of the hurricanes and tropical storms. The aftermath leaves us wondering how I can help those victims. One way is through leave-based donation programs.
Employers adopt leave-based donation programs for their employees to elect to forgo vacation, sick, or personal leave in exchange to have cash payments made to charitable...
August 28, 2017
It's that time of year again- school buses are running and kids are walking to and from school each day. These are good reminders of an often-overlooked tax planning tool that assists some local private schools. The item we are referring to is our local School Tuition Organization (STO) and contributions to it.